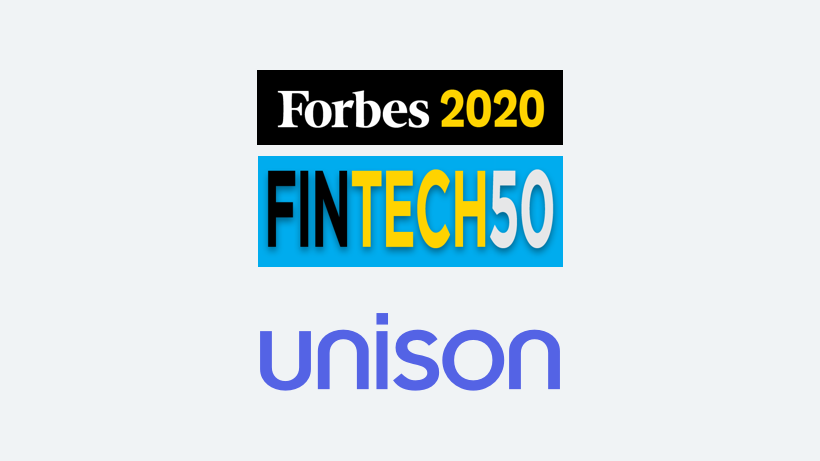 Unison is proud to share our inclusion on the 2020 Forbes Fintech 50 list, highlighting our leadership in the home co-investment space!
This is Forbes' fifth annual Fintech 50 list, a ranking of the world's most innovative financial technology companies that are disrupting the way people spend, invest and save.
At Unison, we are thrilled to have our hard work recognized and honored to stand alongside other highly valued companies who are driving innovative change.
2019 has been one of immense growth for us that only helped further demonstrate the need for home co-investment.
Highlights include:
Expansion into 8 new states: We opened our programs to customers in Indiana, Kansas, Kentucky, New Mexico, South Carolina, Tennessee, Utah and Wisconsin, bringing our total footprint to 30 states plus Washington DC.
Unison has partnered with over 7,500 customers, allowing many to purchase their dream homes or access their home equity in a smarter, better way.
We have invested in homes worth $5 billion across America, opening up the asset class of residential real estate to investors in an even bigger way than ever before.
We look forward to an even better 2020 with a renewed commitment to our mission of enabling optimal homeownership and remaining a trusted partner for customers and partners.